Anodyne - "The Comfort of Chaos"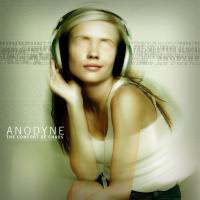 From 2000-2008, Carl was the lead singer for the Central Florida rock band Anodyne.  In 2007, they released their last CD before breaking up.  If you life traditional rock, then you'll enjoy the music of Anodyne.  The new album, The Comfort of Chaos centered on the theme that often we allow too much noise into our lives.  As such, individuals can find comfort in that chaos and thus lose the ability to hear truth; they can lose the ability to hear instructions for how to change their lives for the better, how to achieve their dreams.
Want to listen or only get the digital download?  Click here.
$6.97